We have been manufacturing Women Embellished Abayas made using Silk, Viscose, Polyester fabrics. Being one of the well known Islamic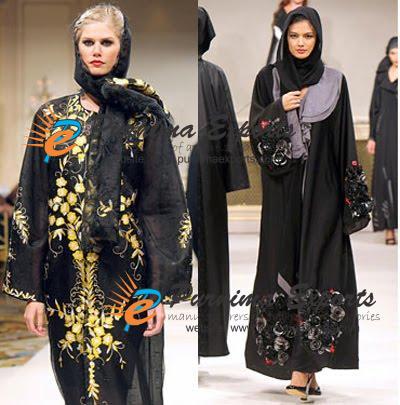 Abaya manufacturers & suppliers, our range is stylish in designs. We manufacture abayas and different kind of embroideries based on recommendation of our buyers.
We have very good team of Hand embroidered craftsmen and designers who constantly come up with new swatches inspired by different shows and embroideries.
We are looking for Designer, Boutiques and startups who are looking to launch there collection. Who are looking for a partner for production and sampling of Abayas & Other Islamic Women Wear.
Mail us at info@purnimaexports.com ( Preferred ) or Call us at +91 9811054477 for any enquiry. Also on whatsapp.