Recently we had worked with a Startup Luxury Fashion Brand that has participated in Dubai Modest Fashion Week for it's Modest Abaya, Kaftan and Jumpsuits with Indian Hand Embroideries. Sharing some pictures of our developments with her…. All designs belong to The Hijab Lee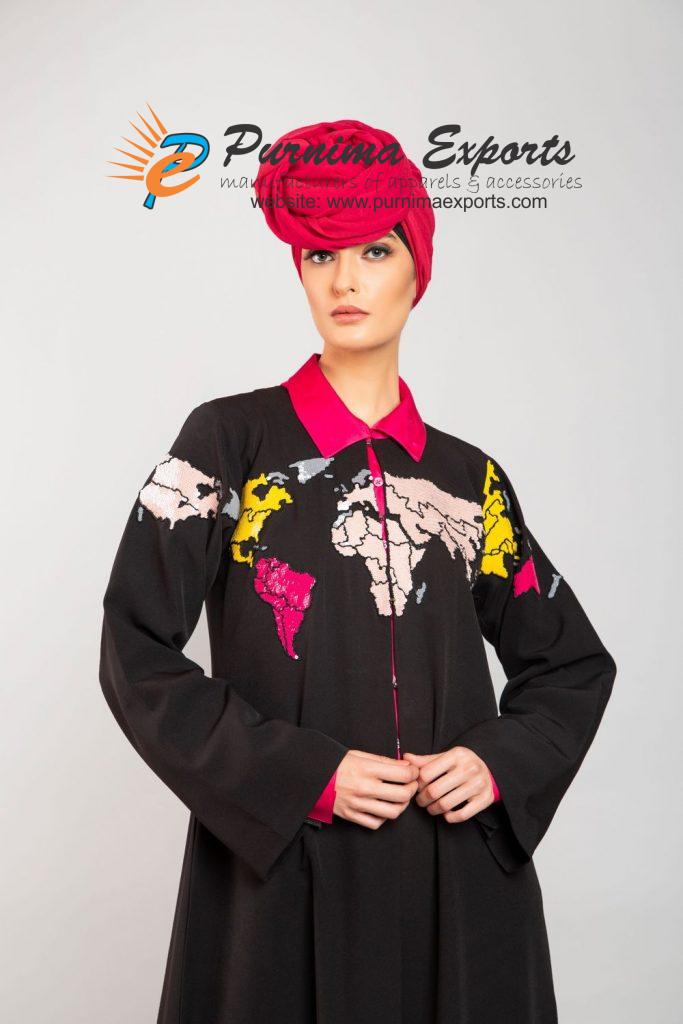 We at Purnima Exports offer Private Label Manufacturing for Designers.
We have also made few more styles for The Hijab Lee for there stores which included Fun n Grace Abaya, Leopard Sequin Embellished Top and Pleated Skirt, Jumpsuit with all hand embellished sequin detail work.
Purnima Exports is based in New Delhi, India and offer its client the competitive advantage of high Quality production of garments in India. We work with wide range of fabrics such as Pure Silk, Satin, Georgette, Cupro, Chiffon, Crepe, linen, cotton and poly fabrics. We work with Indian as well as imported fabrics. We started initially producing western dresses and now we are also producing wide range of modest clothing for our clients. For collaboration get in touch with us. We look forward to work with u.